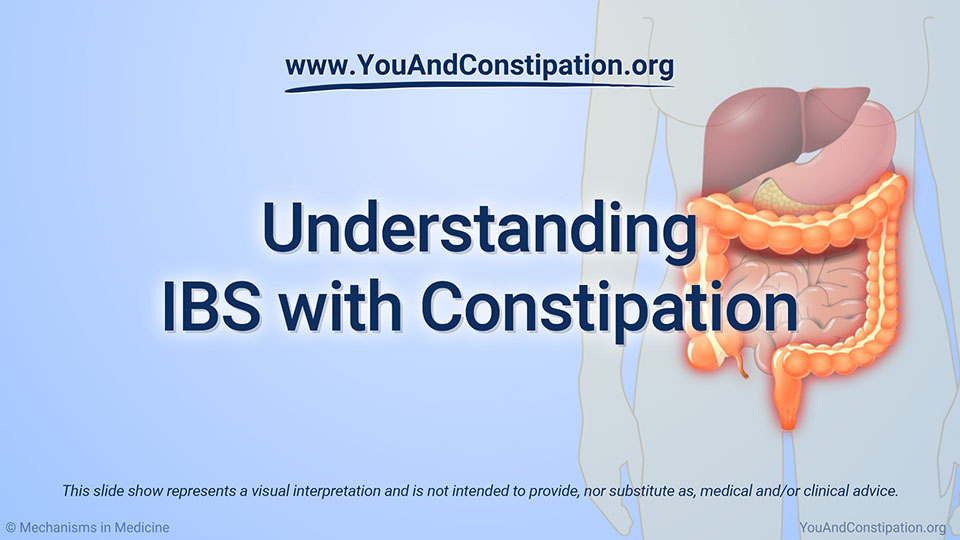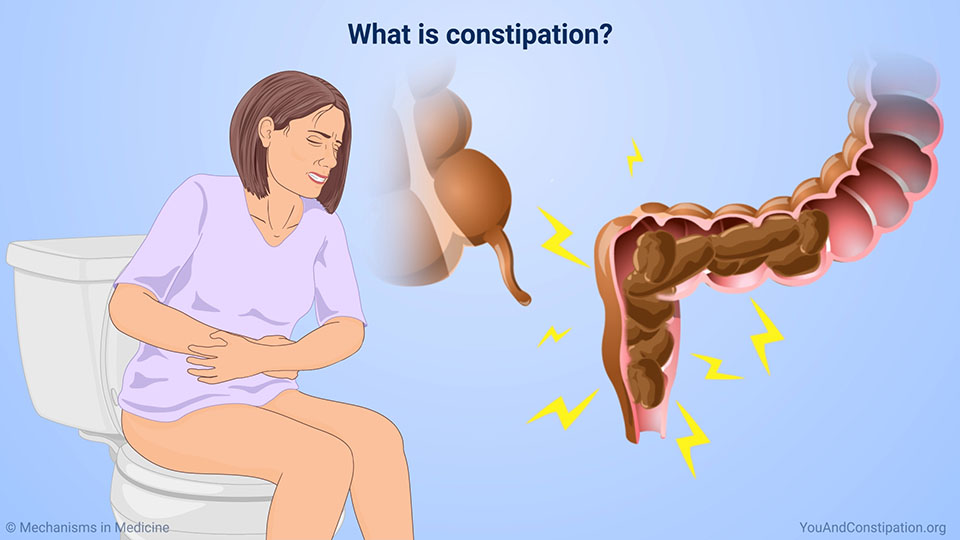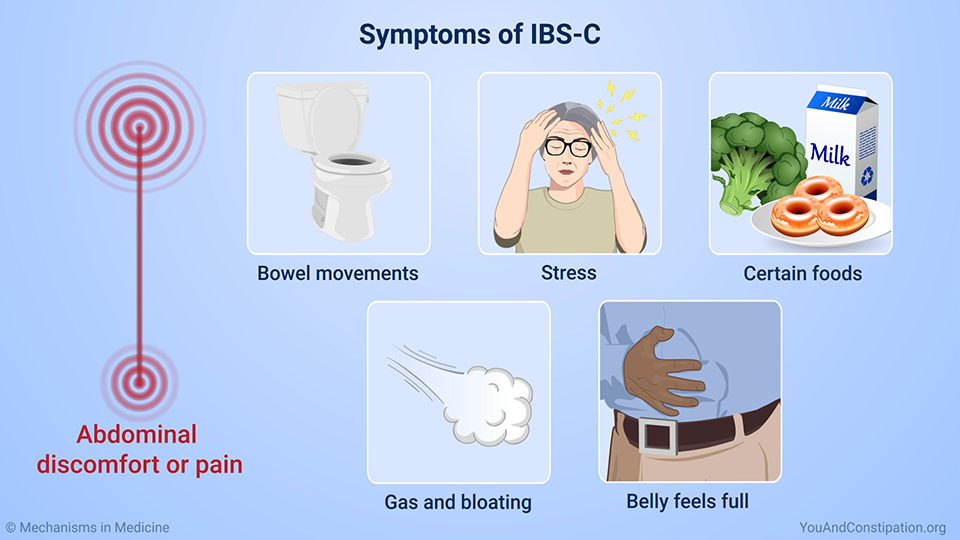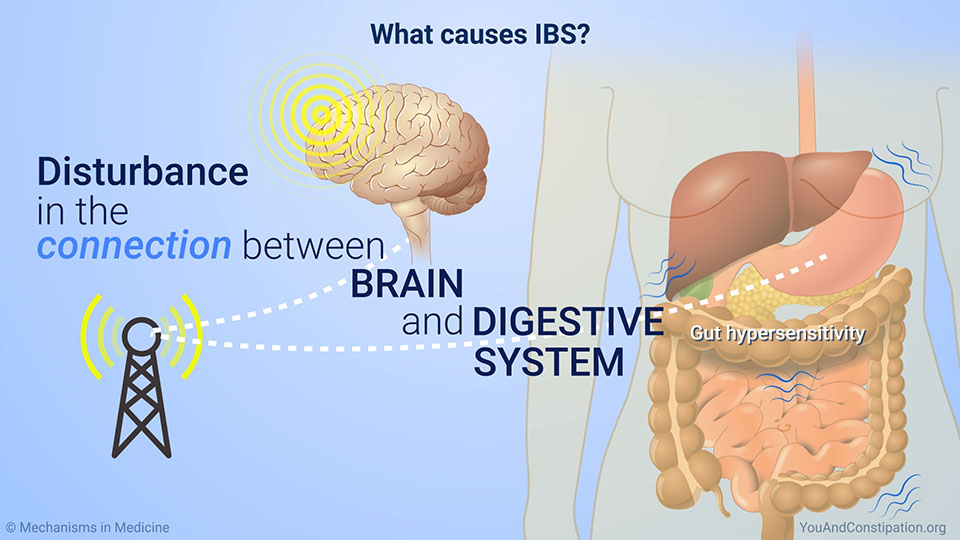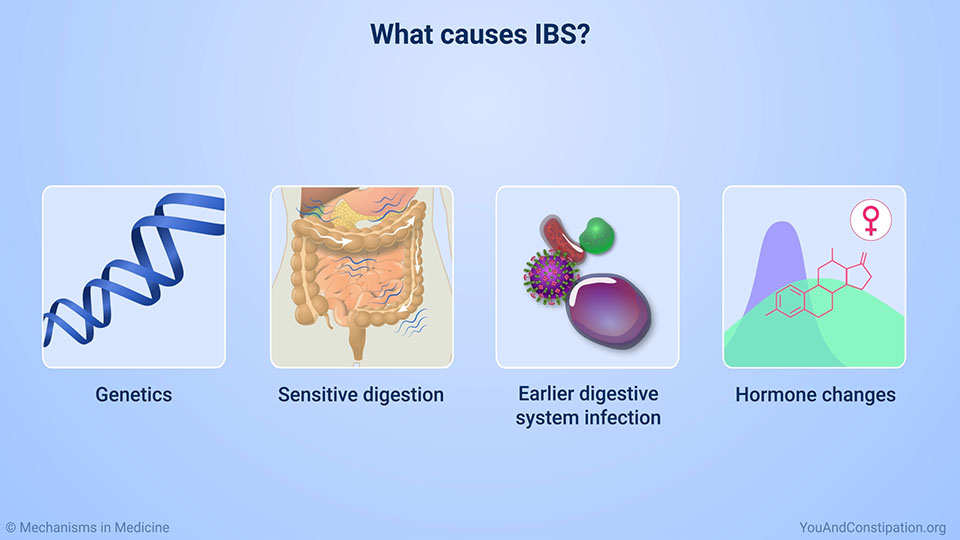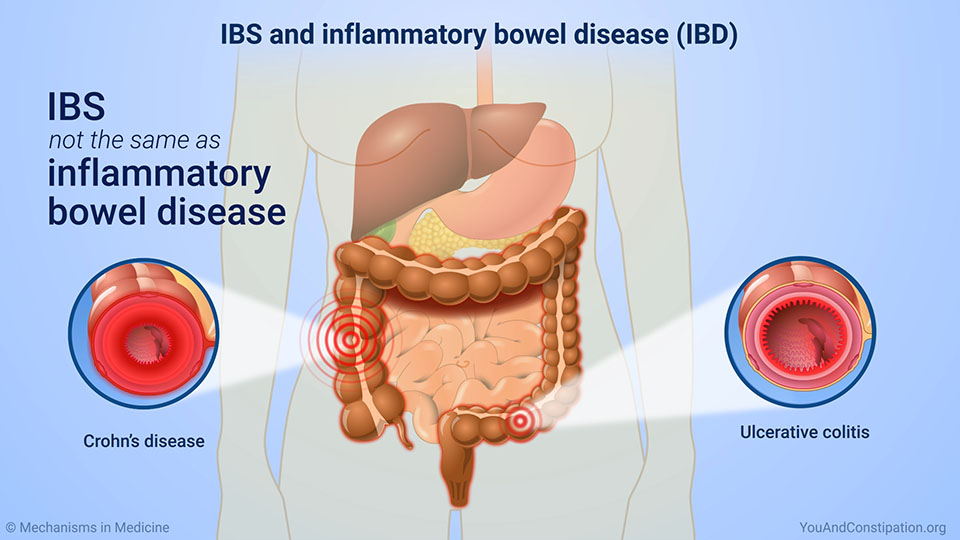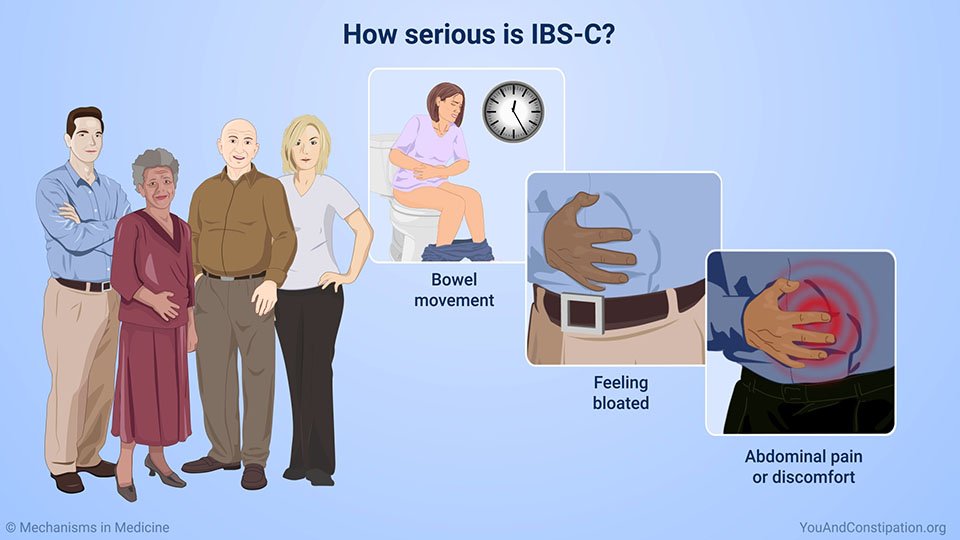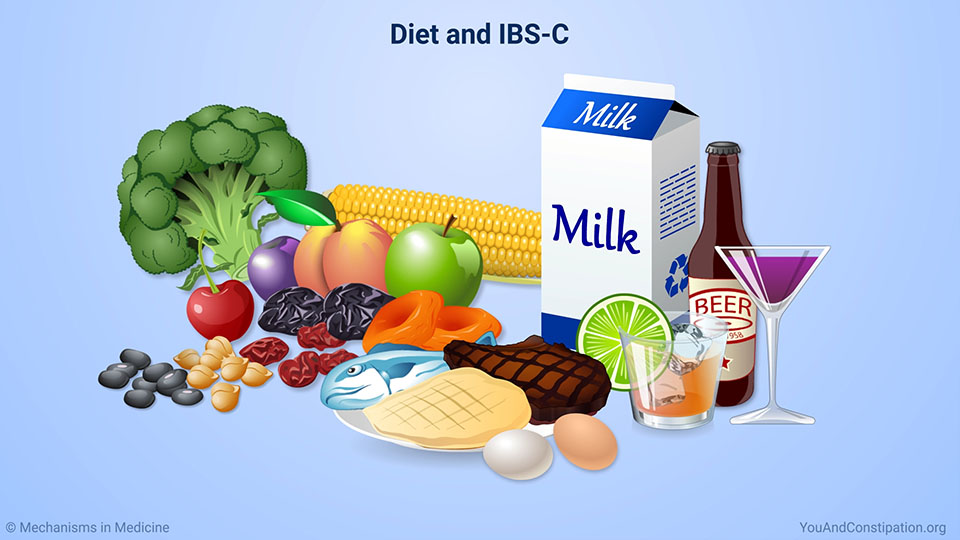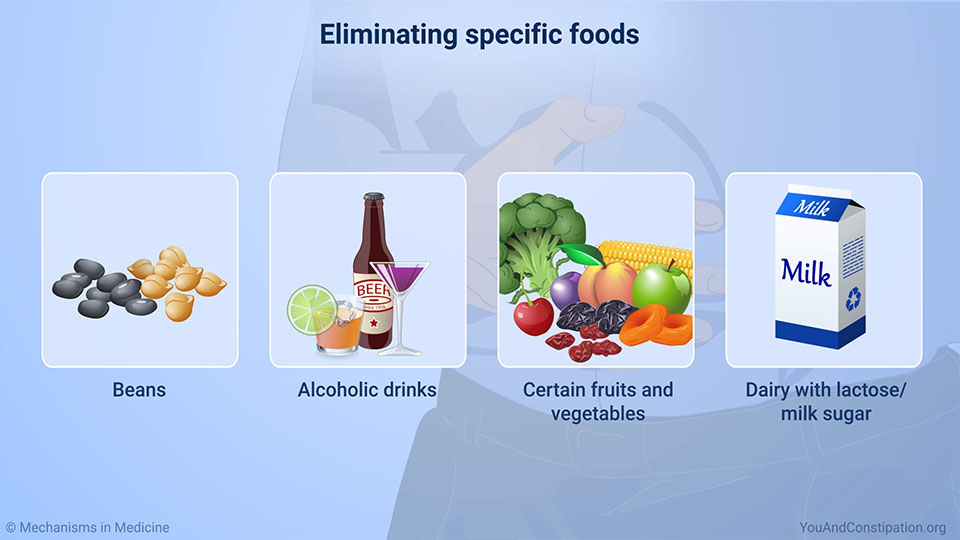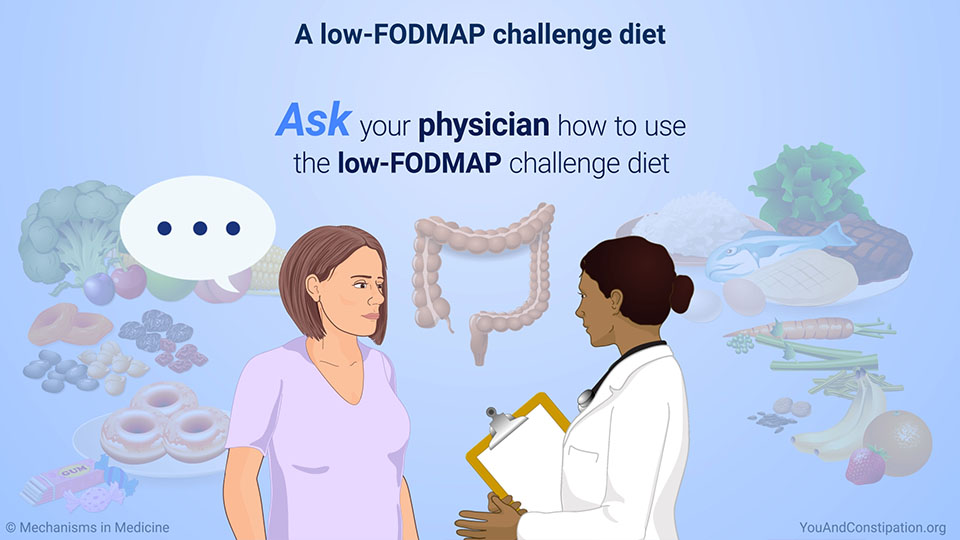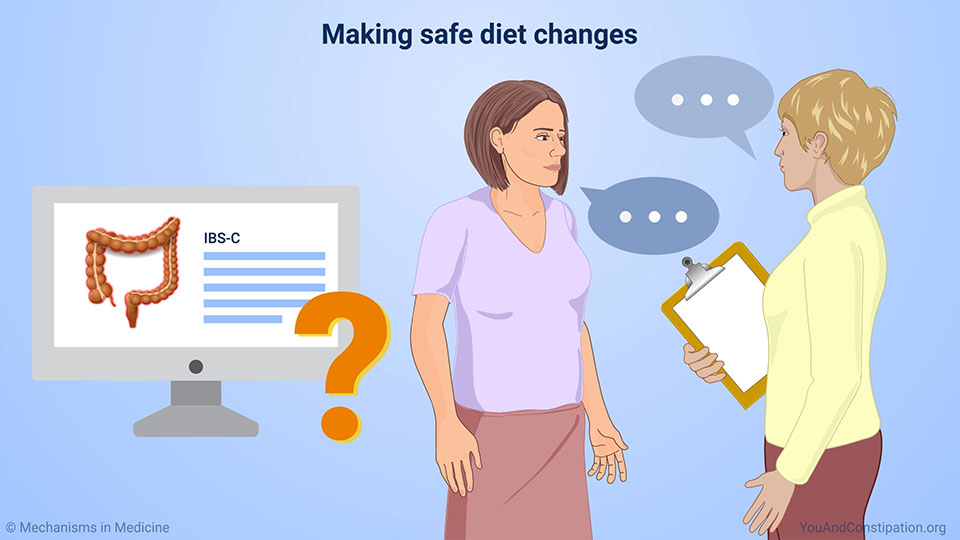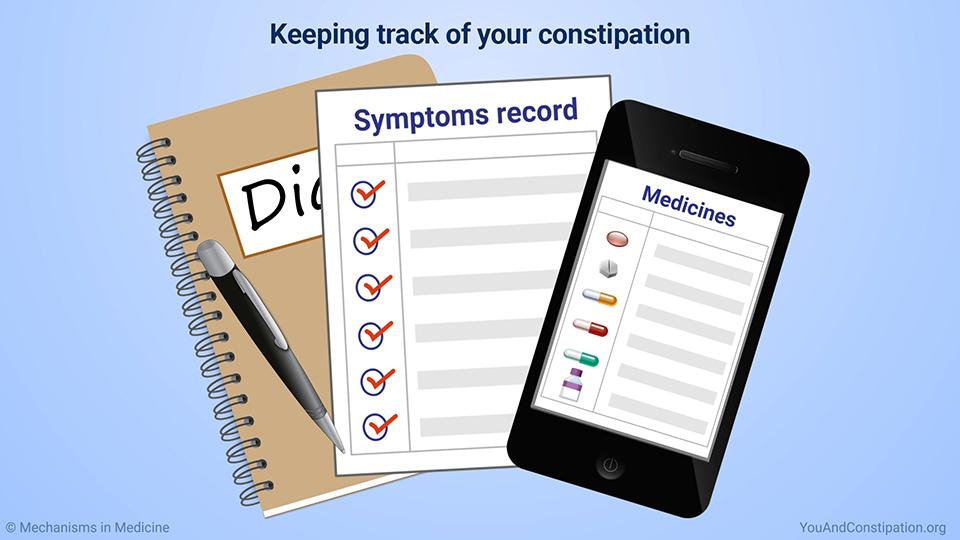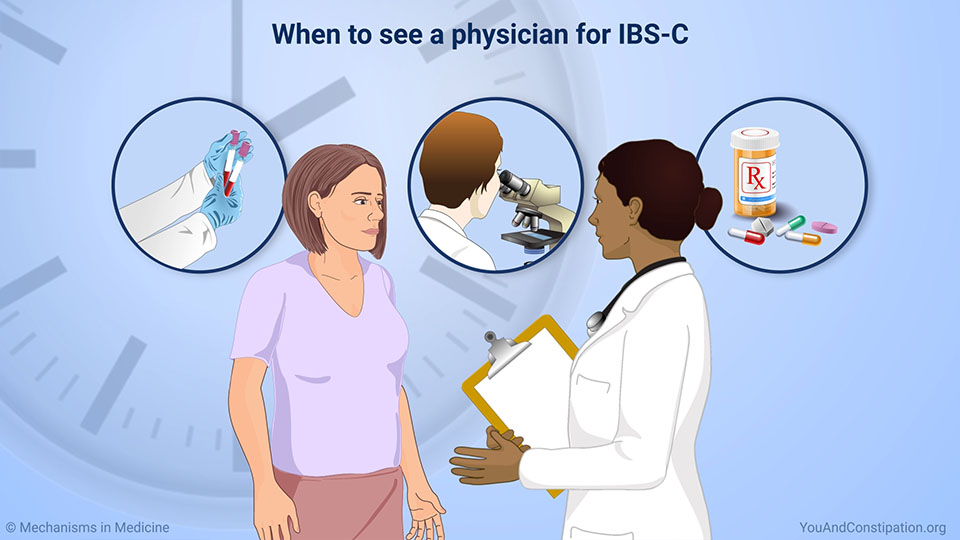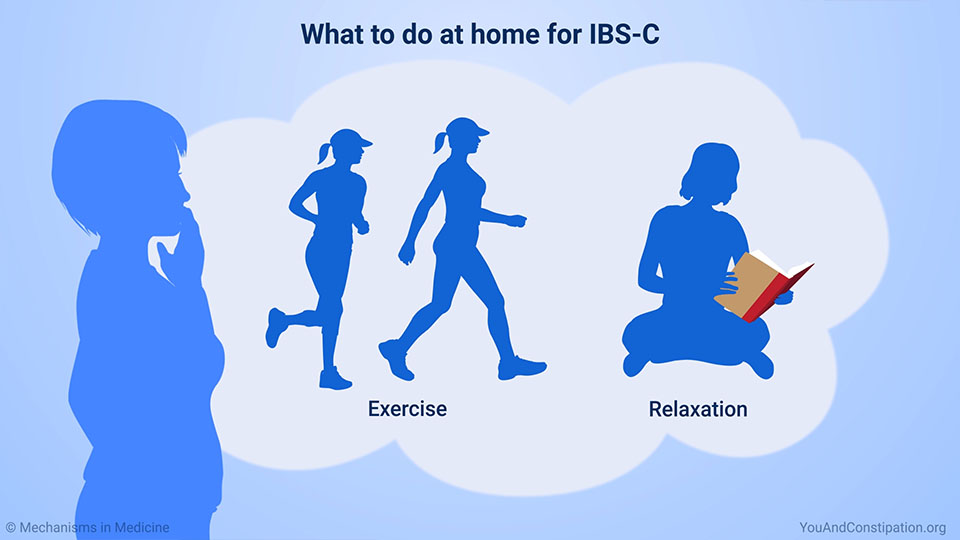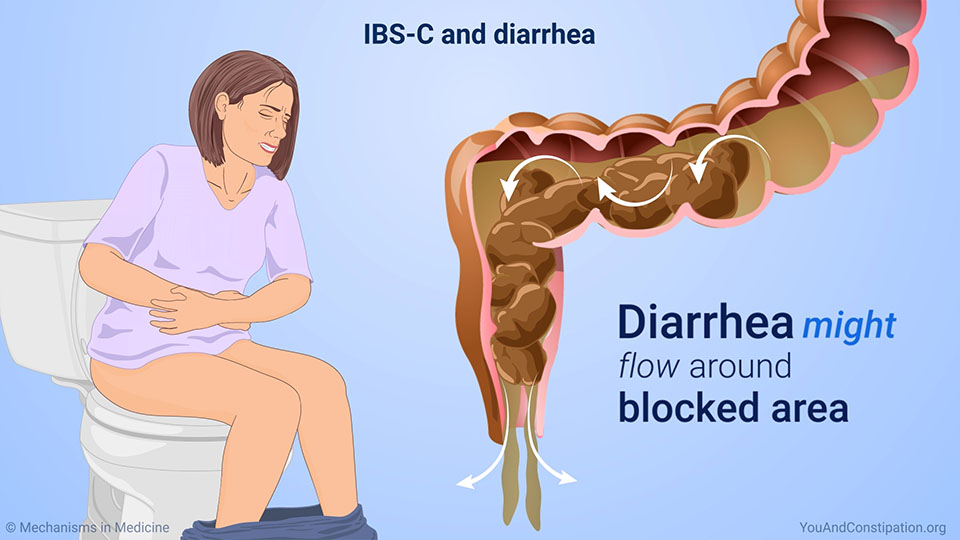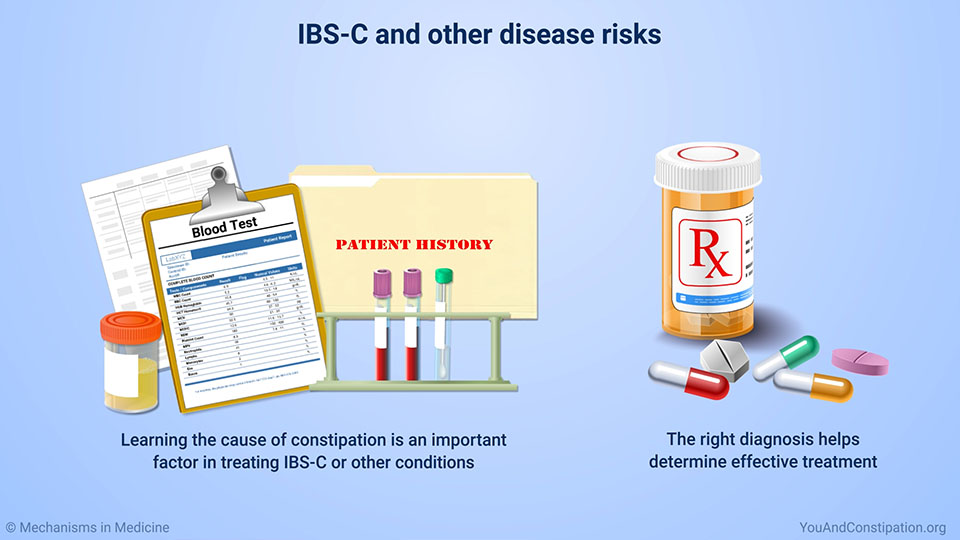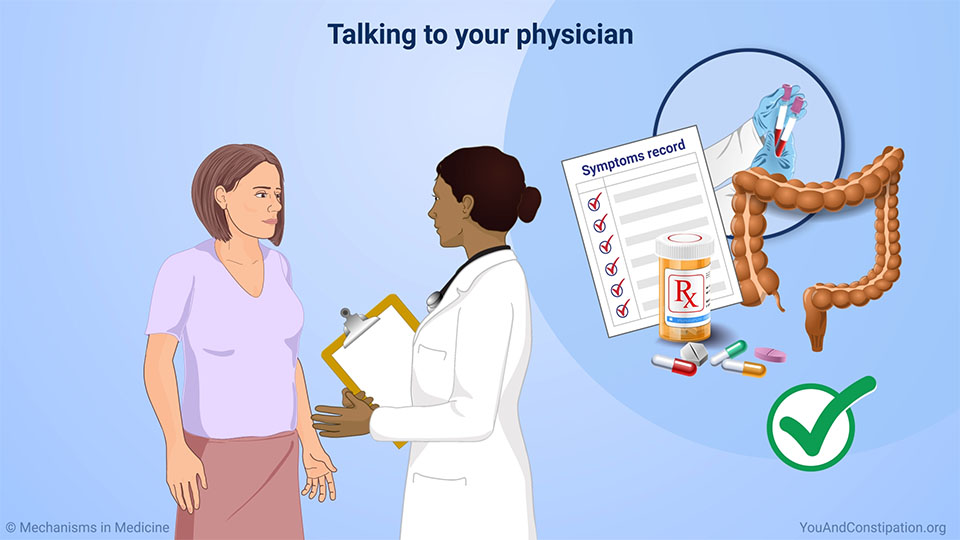 Understanding IBS with Constipation
*Please note: This slide show represents a visual interpretation and is not intended to provide, nor substitute as medical and/or clinical advice.
What is irritable bowel syndrome?
Irritable bowel syndrome (IBS) is a common long-term condition that affects the digestive system. The main symptoms are abdominal pain or discomfort along with changes in bowel habits. Other symptoms include feeling bloated and gas.
The changes in your bowel habits include constipation, diarrhea, or a mix of both conditions.
What is constipation?
Constipation means having bowel movements that are hard and difficult to pass, or having them less often than usual, or feeling like you want to go but cannot, or feeling that you cannot empty your bowels completely.
This slide show is about IBS with constipation (IBS-C).
Symptoms of IBS-C
The abdominal discomfort or pain of IBS can be mild or severe. It might get better or worse if you have a bowel movement, are under stress, or eat certain foods. Or it might not change very much.
The gas and bloating of IBS might cause you to pass gas often, or make you feel full in your belly.
What causes IBS?
Researchers are still learning what causes IBS. A key mechanism is gut hypersensitivity, meaning your digestive system is more sensitive than other people's. This may be caused by a disturbance in the connection between your brain and your digestive system.
What causes IBS?
Other factors may include genetics, a sensitive digestion, an earlier digestive system infection, or changes in your hormones, especially for women.
IBS and inflammatory bowel disease (IBD)
IBS is not the same as another condition called IBD, or inflammatory bowel disease. Types of IBD include Crohn's disease and ulcerative colitis. In IBD, there are inflamed areas or small breaks called ulcers in the lining of the colon. In IBS, the colon lining looks normal.
How serious is IBS-C?
IBS is not life-threatening, but having IBS-C can have a significant impact on your life. For example, you might spend a lot of time in the bathroom trying to have a bowel movement. You might feel bloated and have pain or discomfort much of the time. You might also lose time from work or school or miss social events.
Diet and IBS-C
Changing your diet might help IBS-C, or it might not. You can avoid specific foods or beverages that you know may make your symptoms worse.
Eliminating specific foods
Avoiding certain foods and drinks can help IBS symptoms.1 Your physician might ask you to avoid foods that cause gas, including beans, alcoholic drinks and certain fruits and vegetables. You might also try avoiding dairy products with lactose, or milk sugar. It is best to ask your physician before making any changes in your diet.
Low-FODMAP challenge diet
You might also benefit from avoiding certain carbohydrates that may turn rapidly into gas in your digestive system. These include certain beans, grains, fruit, artificial sweeteners, and others. Ask your physician how to use the low-FODMAP challenge diet to discover which foods might be causing your pain, discomfort, and bloating.2
Making safe diet changes
You can find dietary advice online and elsewhere. But much of the information is not proven and might not be safe.
Talk to your physician about seeing a dietitian with experience in treating IBS. Seeing a dietitian helps you avoid losing nutrients, harming your body, or wasting money on foods or supplements
Keeping track of your constipation
Keeping a record of your symptoms can help you notice when your constipation gets worse or better. You might want to use a smartphone app or a personal diary.
You can record when you have bowel movements, how they look, if you have pain or discomfort, what you ate, and any life events that might affect your entire well-being. You can also record any medicines you are taking. This can help you and your physician identify possible triggers and find ways to manage your constipation.
When to see a physician for IBS-C
You should see a physician if you suspect you might have IBS-C. They may need to do some tests to make sure that your symptoms aren't caused by something other than IBS. They can confirm the diagnosis of IBS and help you find the most effective treatments.
What to do at home for IBS-C
You might wonder if you can do anything at home to help IBS-C. Getting enough exercise and using relaxation techniques can help. Ask your physician about specific lifestyle changes that may help your constipation.
IBS-C and diarrhea
Having IBS-C means constipation is your main problem with bowel movements. But you might have diarrhea sometimes. For example, if you have constipation, diarrhea might flow around the blocked area. You might also have some bowel movements that look and feel normal.
IBS-C and other disease risks
Learning the cause of your constipation is an important factor in treating your IBS-C or other condition. Whether you have IBS or another health problem, the right diagnosis helps you and your physician decide on effective treatment.
Talking to your physician
Tell your physician if you have abdominal pain or discomfort and any sudden changes in bowel movements. They can recommend specific treatments.
Working with your physician is the safest, most effective way to treat IBS-C and start feeling better.
References
Portincasa P, Bonfrate L, de Bari O, Lembo A, Ballou S. Irritable bowel syndrome and diet. Gastroenterol Rep 2017;5:11-19. doi: 10.1093/gastro/gow047
Altobelli E, Del Negro V, Angeletti PM, Latella G. Low-FODMAP diet improves irritable bowel syndrome symptoms: a meta-analysis. Nutrients 2017;9(9):940. doi:10.3390/nu9090940
Slide Show - Understanding IBS with Constipation
This slide show provides an overview of
irritable bowel syndrome with constipation
(
IBS-C
), including
symptoms
,
causes,
and the importance of working with your physician to determine which dietary and lifestyle changes might help your IBS-C.  
Click here to take our SURVEY
Your feedback is important to us! We will use your feedback to develop future areas of content about constipation which will help other patients, caregivers and families.
Please rate this content: